This week, we're sharing a real estate market update on the national level.
US HOME PRICES
The S&P CoreLogic Case-Shiller U.S. National Home Price NSA Index is a repeat sales index that looks at the sale of the same house over time across 20 cities, rather than looking at the average and median sales prices.
The chart below indicates the 12-month change in the 20-city index level over time. Phoenix has reported the highest year over year gains in home price growth. Phoenix and Seattle are leading the way, up 9% and 6.8% respectively. Tampa, Florida follows at 6% growth.
The national average was a 4.5% annual gain, down from 4.6% in the previous month. The Phoenix area housing demand continues to skyrocket while supply is still extremely low.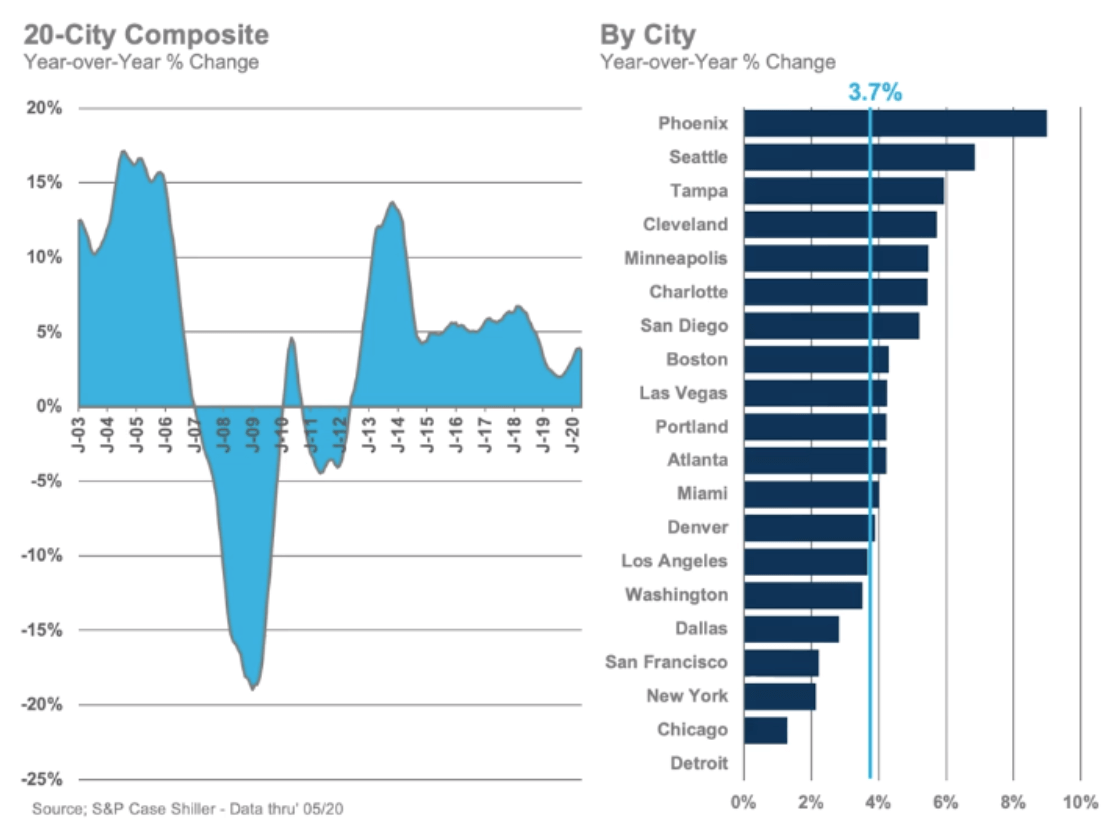 PERCENT CHANGE FROM PRE-BUBBLE PEAK
The chart below illustrates the percent change in the Case-Shiller Index from the Pre-Bubble Peak.
There are still seven markets — Tampa, Washington DC, New York, Phoenix, Miami, Chicago, and Las Vegas where the index level is still below the pre-bubble peak. Good news — Phoenix is still well below the pre-bubble peak!