The market just hit a new all-time record for dollar volume.
At $4.126 billion, the amount closed over the last month exceeds the previous record of $4.085 billion set in June 2019.
In fact, the low levels of sales during April, May, and June mean there is now a backlog of pent-up closings, which far exceeds the norm for the third quarter. On top of a jump in closings, there is also a surge in pricing, making this upcoming third quarter unlike anything we have seen before.
DOLLAR VOLUME PER MONTH (MARICOPA AND PINAL COUNTIES)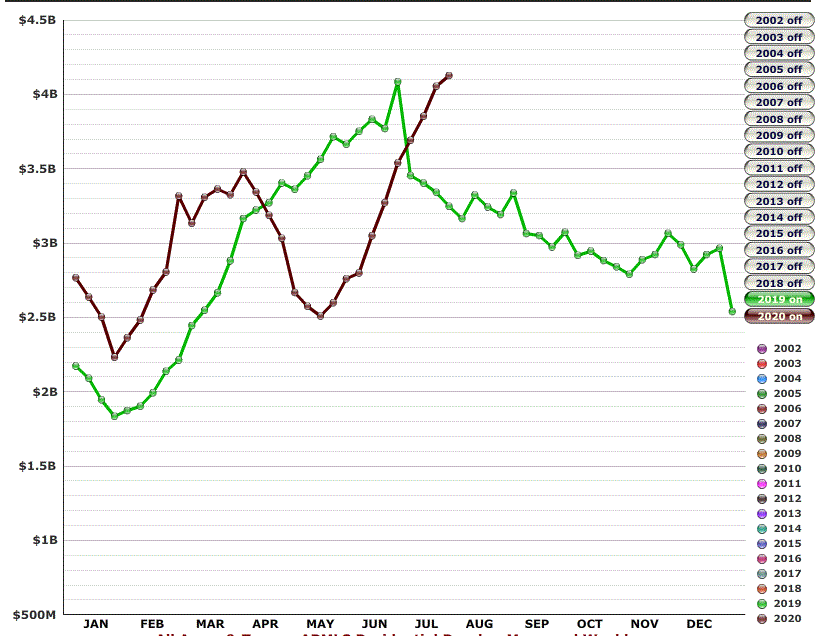 There was also a dramatic change in the mix of transactions during the second quarter of 2020, compared with any previous quarter.
Here's the data from the second quarter of 2020 (compared to the second quarter of 2019):
Purchases for owner-occupied primary residences increased from 74.6% to 82.7% of all sales across Maricopa and Pinal County
Purchases of second homes decreased from 10.1% to 8.3% of all sales
Purchases by investors dropped from 10.7% to 8.1% of all sales
Purchases by iBuyers fell from 3.7% to 0.7% of all sales
Record-breaking volume, together with incredibly low interest rates, is a definite green light to make your move (if you can find a place to go!).
Utilize the Team with MORE networks to help you find your next place!