For this week's Quick Market Minute, we are sharing two charts for the city of Scottsdale.
The first chart is a monthly appreciation chart. It compares the average dollar/sq. ft. in August 2020 with August 2019 in Scottsdale.

APPRECIATION BASED ON ANNUAL AVERAGE $/SF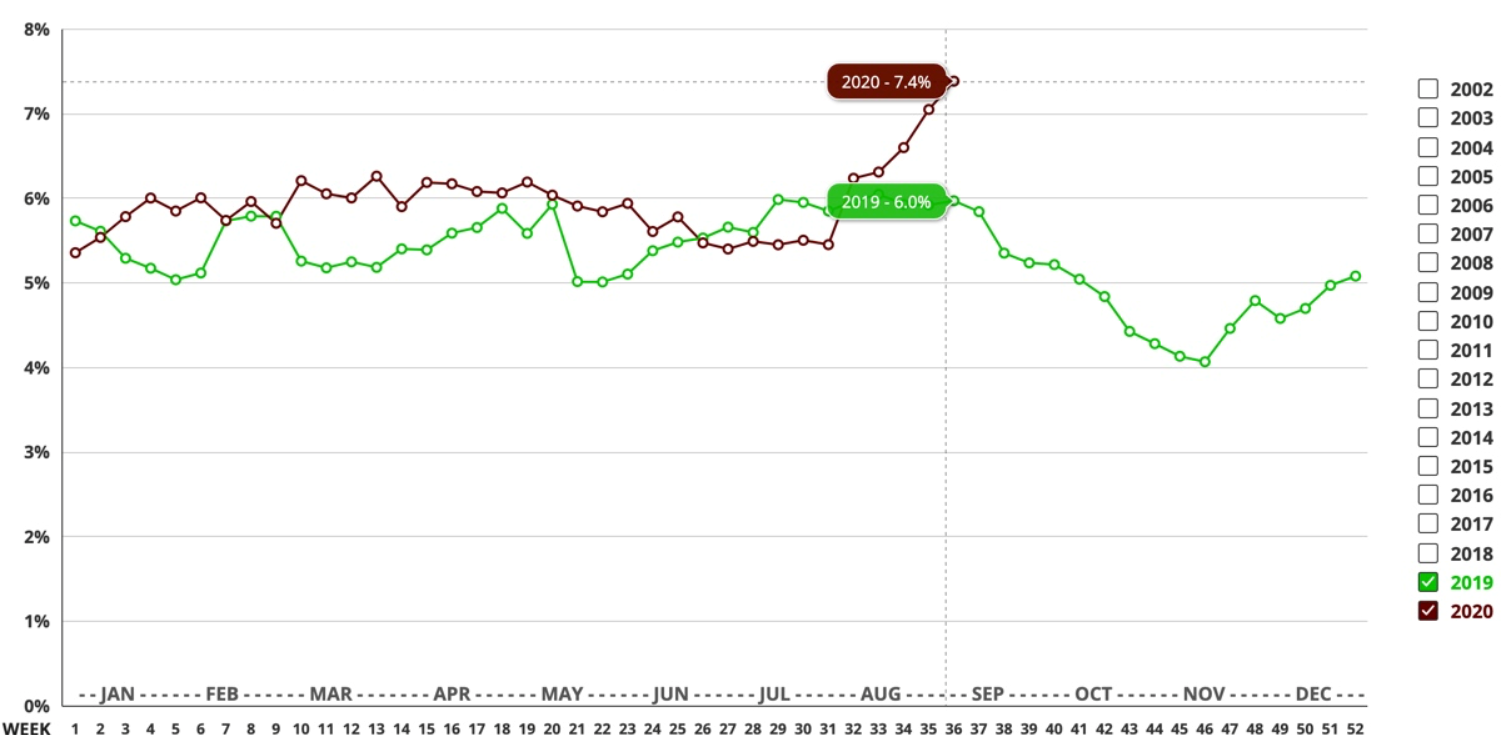 This second chart shows the monthly average sales price in August 2020 compared to August 2019 in Scottsdale.
MONTHLY AVERAGE SALES PRICE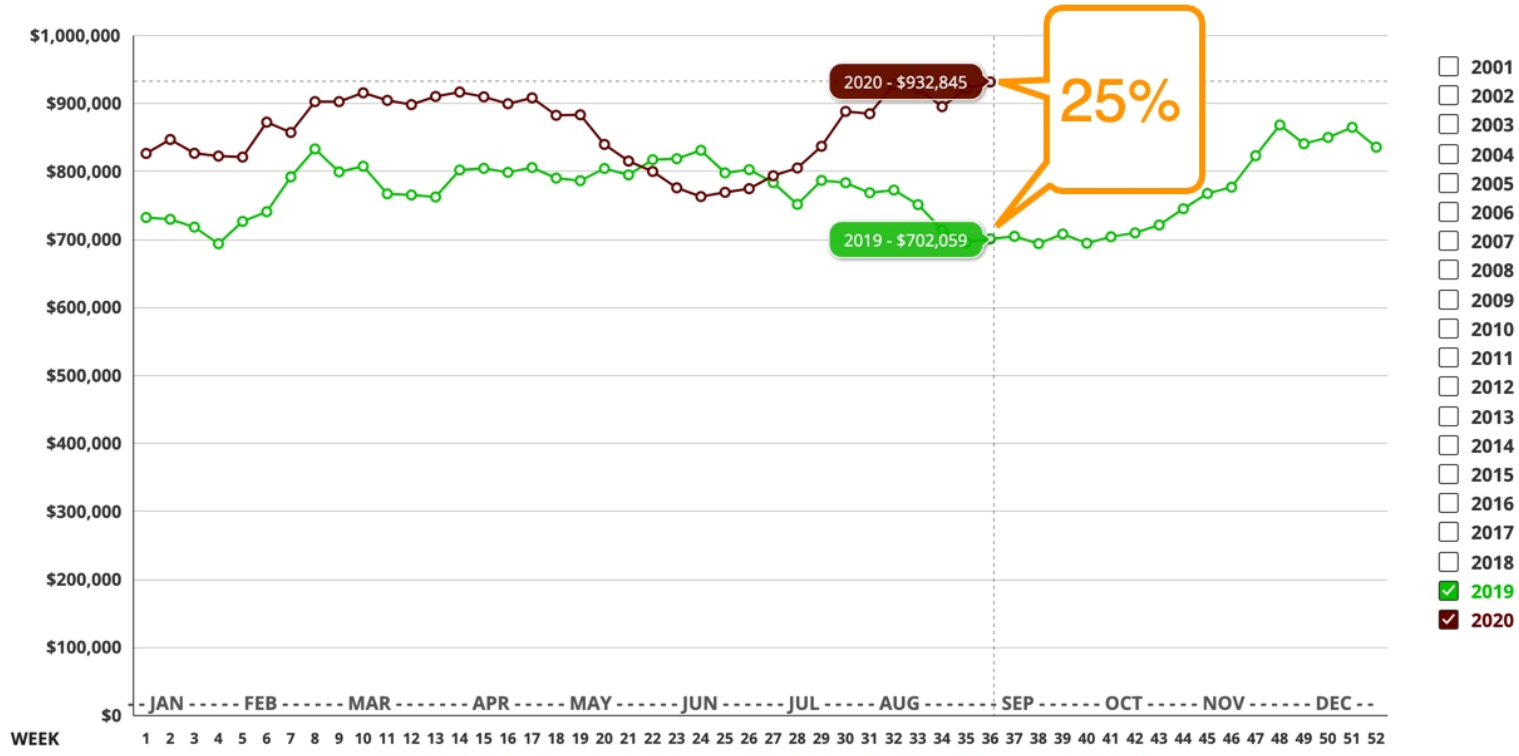 Current Appreciation Rate for Scottsdale = 7.4%
Monthly Average Sales Price = $933,000