For this Quick Market Minute, we're looking at the
quick recovery of the luxury market in July 2020
. The chart below represents
sales in the Greater Phoenix Area for homes with a list price of over $500,000. You can see:
an increase of 30% (compared to June 2020)

an increase of 66% (compared with July 2019)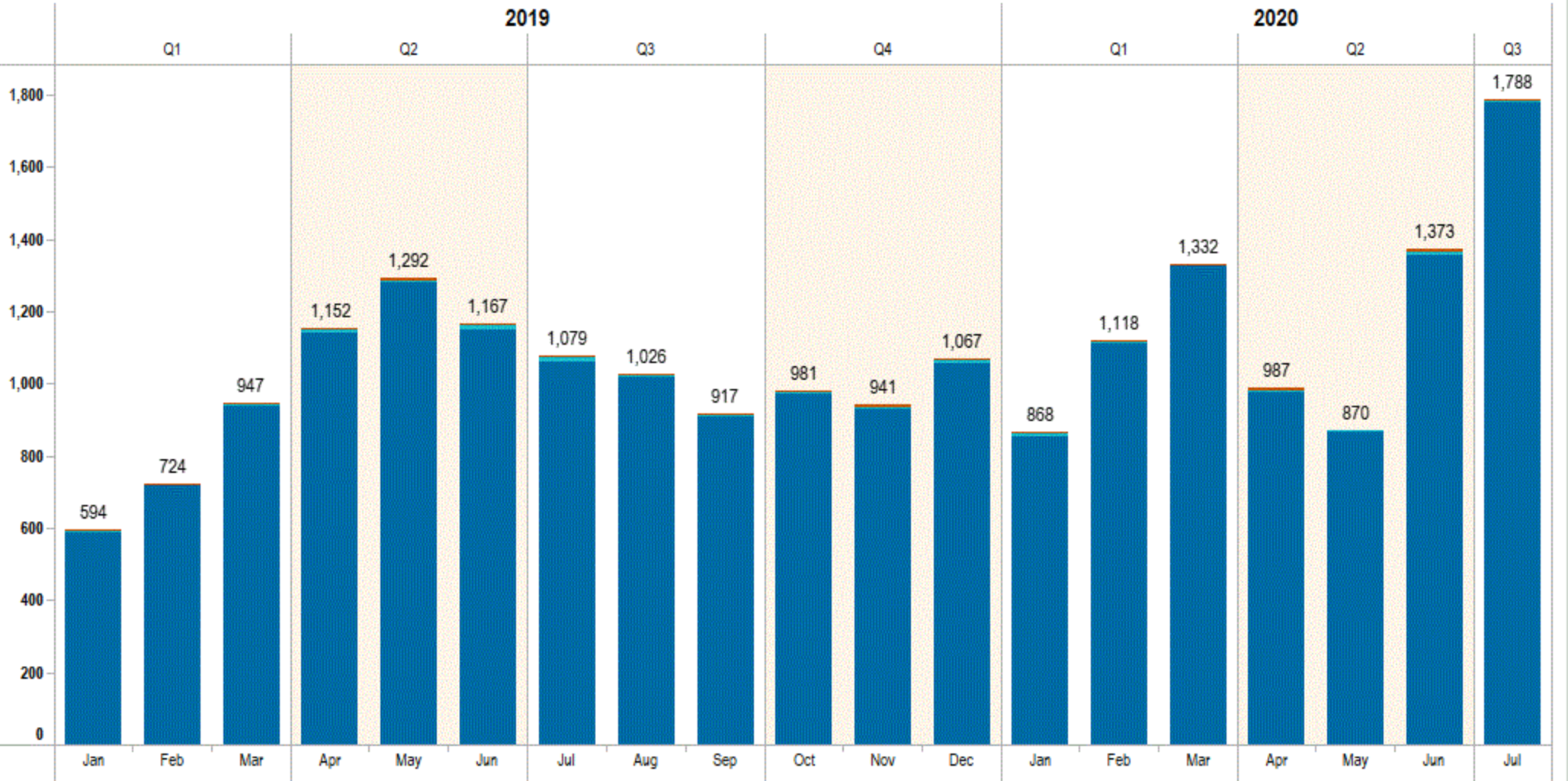 July 2020 was by far the biggest month for sales over $500,000 that we have ever witnessed! Its closest rival was June 2020. During the bubble years, we saw a high of 1,174 closings in June 2005.
Seasonality is suddenly out the window. We usually see luxury home sales peak during the second quarter, then fall sharply during the heat of the third quarter. In 2020, the opposite has been true.
The COVID-19 pandemic caused luxury sales to plummet at the beginning the second quarter, only to recover and come back stronger at the end of the same quarter.